August 16th, 2020 Update
Faith Baptist Church is pleased to announce that we now have overflow seating available in the gym which will allow you to distance while still sharing in fellowship. There are also child-sized chairs available and a selection of activities for them.
---
June 28, 2020 Update
Pastor Harriman has been on a compassion and grief leave for the last two-months. Early on the morning of June 2, Pastor's wife, Janet, was transported by ambulance to Strong Hospital ER. By the time they arrived, she was unresponsive. CAT scans revealed that she had a massive cerebral hemorrhage. Within eight hours she could no longer breathe on her own and was ushered into the presence of Jesus, her Savior. He is grateful for all the prayer and expressions of love and comfort that have been extended to him. Bless the Lord!
The church family and deacons graciously allowed Pastor time to grieve and minister to his family. After spending June and July doing that, Pastor believes he is ready to resume ministry responsibilities. He will be preaching the Sunday morning messages and leading the Wednesday night Prayer Meetings, beginning August 2, 2020.
We have been holding in-person services since June 14th at 25% capacity of our auditorium. That was later changed by the governor to 33% capacity (which, for us, means a total of 96 people). We have resumed in-person Sunday School at 9:30 am, followed by the 10:45 am Worship Service. There are no Sunday evening activities at the church at this time.
---
June 11th, 2020 Update
Friends of Faith Baptist of North Chili,
The deacons are pleased to announce that based on medical and governmental recommendations we have been cleared to begin resuming in-person meetings at Faith Baptist Church. While much will remain as it was prior to the pandemic, we will be implementing some changes to help reduce the spread of infectious diseases.
---
Sunday School – in-person at 9:30 am
Sunday Morning Services – in-person and online at 10:45 am (with changes – see June 11th update); the link to watch our live-streamed services is: https://www.youtube.com/channel/UCLw9sPeiixFBA7XnZjmbqKA
Wednesday Prayer Meetings – are in-person at 7:00 pm
---
Current Series:
Matthew (morning) |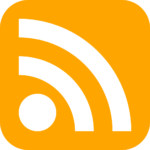 Archived Bible Conference Podcasts :
Spring 2019 Bible Conference with Dave Warren
Spring 2017 Bible Conference with Paul Jackson
Spring 2015 Bible Conference with Stan Mohr
Spring 2011 Bible Conference with Jim Grier
Spring 2009 Bible Conference with Pastor Tom Wright
Spring 2008 Bible Conference with Dave Warren
Fall 2007 Bible Conference with Pastor T. W. Teall
---
Service Times:
SUNDAY: Family Bible Classes – 9:30 am; Morning Worship – 10:45 am; AWANA Clubs – 5:45 pm; Evening Celebration – 6:00 pm
WEDNESDAY: Bible Study & Prayer Meeting in the auditorium – 7:00 pm; Teen Clubs – 7:00 pm
---
Building Information:
CHURCH PHONE: 585-594-2244
CHURCH ADDRESS: 2954 S. Union St. Rochester, NY 14624
Email Pastor Harriman: