June 11th, 2020 Update
---
Friends of Faith Baptist of North Chili,
The deacons are pleased to announce that based on medical and governmental recommendations we have been cleared to begin resuming in-person meetings at Faith Baptist Church. While much will remain as it was prior to the pandemic, we will be implementing some changes to help reduce the spread of infectious diseases.
As we navigate these uncharted waters we appreciate that there are many competing thoughts, interests, theories, and reports regarding the ongoing pandemic. We will be returning to services during a time of turmoil nationwide and alongside a time of great personal loss for our pastor and church family. Let us therefore strive for unity and love. A guideline that may seem unnecessary to one person may seem to be not enough to another. We urge each believer to put into practice what Paul spoke to the Christians at Ephesus.
I [Paul] … urge you to walk in a manner worthy of the calling to which you have been called, with all humility and gentleness, with patience, bearing with one another in love, eager to maintain the unity of the Spirit in the bond of peace. (Ephesians 4:1-3)
---
Sunday Morning Services – In-person and online at 10:45 am (see above information)
Wednesday Prayer Meetings at 7:00 pm are through Zoom (www.zoom.us); (you will need a Zoom invitation to participate)
---
Current Series:
Matthew (morning) |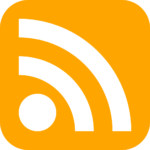 Archived Bible Conference Podcasts :
Spring 2019 Bible Conference with Dave Warren
Spring 2017 Bible Conference with Paul Jackson
Spring 2015 Bible Conference with Stan Mohr
Spring 2011 Bible Conference with Jim Grier
Spring 2009 Bible Conference with Pastor Tom Wright
Spring 2008 Bible Conference with Dave Warren
Fall 2007 Bible Conference with Pastor T. W. Teall
---
Service Times:
SUNDAY: Family Bible Classes – 9:30 am; Morning Worship – 10:45 am; AWANA Clubs – 5:45 pm; Evening Celebration – 6:00 pm
WEDNESDAY: Bible Study & Prayer Meeting in the auditorium – 7:00 pm; Teen Clubs – 7:00 pm
---
Building Information:
CHURCH PHONE: 585-594-2244
CHURCH ADDRESS: 2954 S. Union St. Rochester, NY 14624
Email Pastor Harriman: